Feeling Stuck, Disconnected, or Unfulfilled?
Lacking a Sense of Purpose or Direction?
Gotten Off Track and Don't Know How to Get Back on?
If you said YES to any these questions, you're not alone. Let's face it, we live in such a fast-paced society these days that it's easy to fall into the trap of getting so caught up in your daily routine that you feel like life is passing you by without you being in control of it.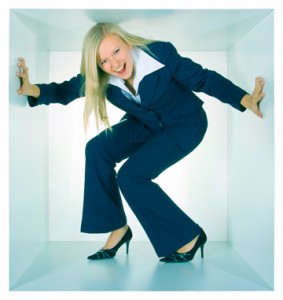 Sometimes we start believing that the dull or predictable life we're living is all there is, or feel confined by the walls we create for ourselves.
Other times, the challenge is just being able to move beyond the daily chaos we're surrounded by.
It's not that we don't have enough… our problem is that we have too much.
We're overly distracted by reality TV, youtube, facebook, smartphones, and all the different things that end up stealing your focused attention away from what truly matters.
We might also feel unplugged, lost, or totally out of alignment with our authentic self because we haven't yet found our true calling.
When you're in this place it can be frustrating and confusing, and seem difficult to climb out of.
Let's be honest here, you want things to change, but no matter what you do or how hard you try, you just can't figure out how to make that happen on your own.
I've been there. But more importantly, I found the way out and can help you do the same.
Imagine waking up every morning feeling inspired, energized and excited about the day ahead.
You feel alive, free and unstoppable because you're expressing that 'spark' inside you and doing what you love.
Well, it's within reach once you use the right tools that I'm going to hand you. No, I'm NOT referring to self-help motivational programs – they don't work for most people.
You can read all the self-help books about how to 'get what you want' and 'have it all', attend tele-classes and pricey seminars and still fail to change your life for the better.
That's because you must be able to translate what you learn and consistently APPLY it in your daily life.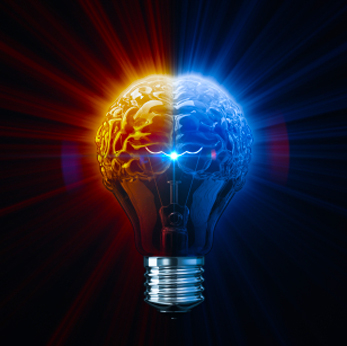 Simple? Yes…
Doable? Definitely…
Easy? No.
You see, the problem is very few people possess the internal motivation to do it all on their own and follow through on a daily basis to produce lasting changes.
In fact, going at it alone is the quickest way to guarantee failure if you're trying to transform your life.
Many of my clients have struggled for years, running around in circles before realizing they were missing 2 critical keys to success: accountability and proven tools to get you there.
If you want to succeed faster, easier and with less stress, one of the best strategies is to work with a coach.
No great entertainer, athlete or CEO of a major corporation does it alone… they all have coaches guiding them and correcting them along the way.
All of us can benefit from having an accountability partner to keep us on track, and that's where I come in.
As a professionally certified coach, I'm known for helping people just like you get clear about what's really important to you, what drives and motivates you, so that you can live the soul-filled life of your dreams.
My life-long interest in human behavior and formal studies of psychology give me the insights and skills to know exactly how to help you move beyond your fears, doubts, limiting beliefs and hidden obstacles that may be preventing you from reaching your highest potential.
Using a confidential and non-judgmental atmosphere of trust, I essentially help you "see" what you can't see for yourself, so you can move freely and effortlessly toward achieving your personal and financial goals.
Finally, uncover your path to success!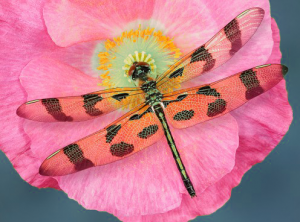 My clients include people at different stages of their personal and professional life, as well as those who want to make a career change that's aligned with their core values, but may not know what they want to do.
I also work with aspiring (and established) artists, musicians, writers and anyone else who wants to rediscover their neglected creative talents and earn money doing what they love.
With my global perspective, my whole person coaching approach guides you step-by-step so you can get results faster than if you were to go it alone.
With my support, you can expect to:
Gain improved clarity on your ideal life and vision for success.
Discover your true calling.
Identify hidden obstacles.
Define and set your short and long-term goals.
Break free from limiting beliefs.
Uncover unconscious behaviors and patterns that no longer serve you because they keep you stuck at the same level you're at.
Dig down to the root causes of the fear, anxiety, doubt, and self-sabotaging habits that are holding you back, and release them permanently.
Get a "next-step" action plan so you take the right actions to achieve your goals.
Make career decisions that satisfy you because they're rooted in your core values.
End your procrastination by focusing on one simple task at the time so that you can reach your goals.
Become more productive and experience the exhilaration of "I can do this!"

"Chiara's talent as a Life Coach makes her an essential consultant to anyone who dreams of accomplishment but who, like right-brained "creatives" such as myself, may have a tendency to be unfocused, disorganized, and/or unable to see and implement the progression of steps that
must be taken in order to realize a cherished life goal."
Cynthia Haagens, Hollywood, CA. Musician-composer
Continue your page here…
Launch into the adventure. Reignite your fire. Get practical results.
If the success you've created so far isn't bringing you the meaning and fulfillment you thought it would, and you're ready to accept responsibility for your own success, call (323) 364-8454 or email me here to schedule a FREE, no-obligation, 30-minute coaching consultation.
In this session we can figure out how to move your life from where it is to where you want it to be. Free sessions are scheduled on a first come, first served basis and can be held by phone, by Skype, or in person in the Los Angeles area.