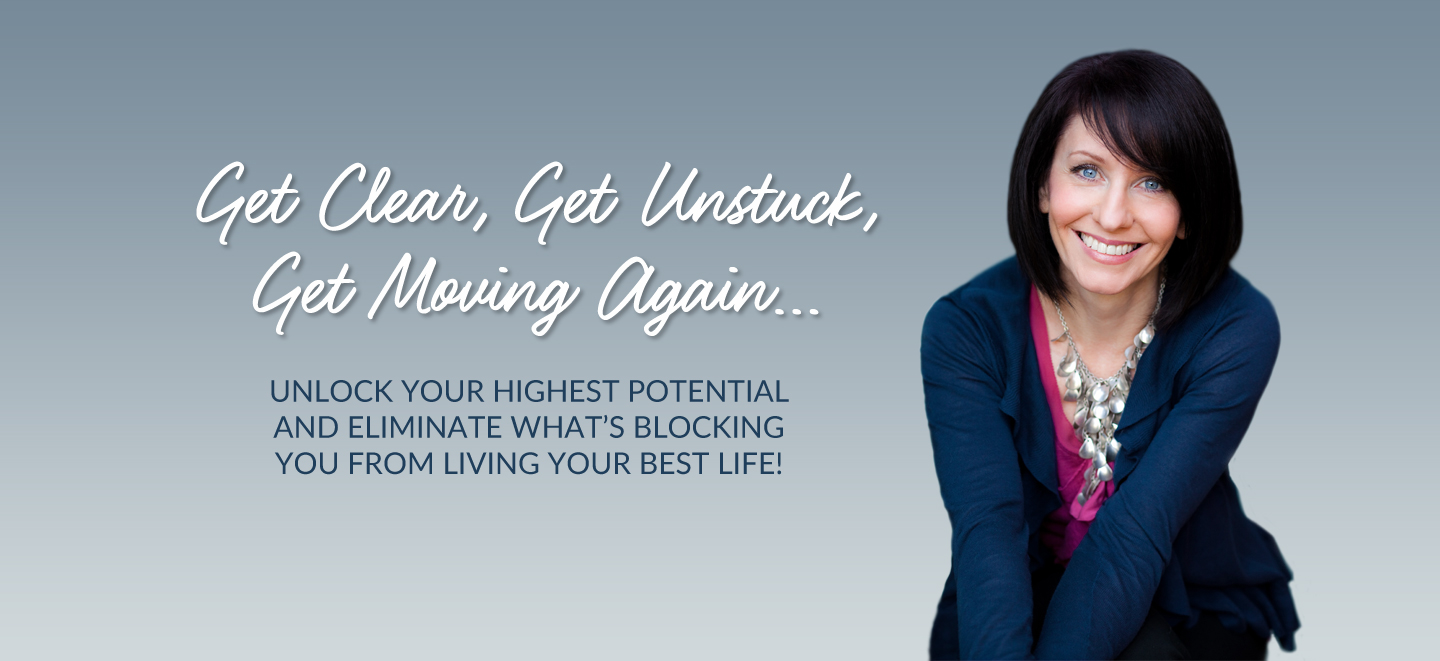 ---
FEELING STUCK, OVERWHELMED, OR
UNFULFILLED IN YOUR LIFE OR CAREER?
If you're reading this, you most likely want to change something about your life.
Let's face it; life is a constant juggling act. Between your family, your work and your social life, you might feel like you're being pulled in more directions than you can possibly go.
As a result, you can become so paralyzed by responsibilities and other 'to-dos' in your daily routine that you fall into a perpetual state of procrastination and stuckness.
Even the most focused of us can get tangled up in a web of stuckness, clutter, and information overload. Everything becomes a struggle, leaving you feeling exhausted, apathetic, unmotivated, uncreative, unfulfilled, lost, and out of alignment with your authentic self.
---
---
Maybe you're tired of feeling blah and are in need of a life reboot.
Maybe you're not sure about the direction your life is going in and you wonder about what makes you happy. What's really important in life? What's your REAL purpose? How do you go about finding it? What's the first step?
Perhaps you don't get to engage in your creative talents or your altruistic interests enough, or you simply don't enjoy your job (or business) and you're not sure why.
Or maybe you already know what you want in life, but no matter what you do or how hard you try to achieve your goals, fears, doubts, or uncertainty is holding you back.
No matter what your circumstances, we've all been there. Usually it's just a temporary situation, but sometimes people get really stuck and the problem turns into a serious problem.
Left unchecked, you could end up living a life of quiet desperation filled with regrets, lost opportunities, and questions like, "How did I get here?, and "Is this all there is?"
The reason it's difficult to get unstuck on your own is because none of us is able to see our own sticking points, and thought processes clearly, no more than we can see our face without finding a mirror.
---
---
Chiara has a way of making you feel comfortable, like you're with a trusted friend…
"I've never worked with a life coach before, nor heard of one before I found Chiara. I have had other types of one-on-one counseling with therapists and counselors, but I never felt the same connection and results that I have had with Chiara, and that was over the phone!
Chiara has a way of making you feel comfortable, like you're with a trusted friend, but she's also very skilled at making you get to the issues and then helping you navigate through them to create a workable resolution. She's so friendly and pleasant. We started out trying to figure out a direction for me to go with my life and retirement based on interests, passions, and goals.
It was a fun and exciting process. I feel I now have a good understanding and direction of what I can do, and belief in myself. With Chiara's help I've already started to develop results!"
Cheryl Costa, Sacramento CA
---
Imagine waking up in the morning with a big grin on your face, feeling inspired, energized, and excited about your life!
---
Getting everything you want out of life is well within reach… once you use the right tools I'm going to give you.
No, I'm not referring to self-help books, pricey personal development seminars and other hyped-up "motivational" programs that promise to improve your life in any number of ways.
Many of the self-help books these days are filled with feel-good philosophies and positive-thinking fluff that gives you a temporary "Ah-ha moment" high, but the truth is, more than 98% of people fail to get any real tangible results.
Point is, if you want to make lasting changes, then you must be able to translate what you learn and consistently APPLY it in your daily life.
Unfortunately, most people lack the internal motivation to follow through on their own, or end up getting stuck at the intellectual level (analysis paralysis).
This is why going it alone is the slowest and hardest way to change. After all, if you were able to do it yourself, you would've already done it by now.
One of the best strategies is to work with a coach. No great entertainer, athlete, or CEO of a major corporation does it alone. They all have coaches guiding and correcting them along the way.
It can be as simple as needing someone to hold you accountable and give you the support and encouragement to help you achieve a specific goal.
This is where I come in…
---
As a certified life and career coach, I help busy people just like you push through the struggle and come out the other side more successful, much happier, and more fulfilled.
---
People come to me for many different reasons, but the common denominator among all of my clients is that they're craving something MORE out of life than they're currently getting.
As your personal accountability partner and sounding board, I focus on the present moment. I look at where you're at in your life right now and what changes need to take place for you to create your ideal life.
My coaching style is conversational, collaborative, and solution-orientated. Together, we'll come up with a clear, easy-to-implement action plan for you that bridges the gap between where you are right now and where you'd love to be.
My private one-on-one coaching is designed to eliminate painful trial and error frustration and replace it with a systematic approach that not only creates lasting results, but could potentially save you years, or even decades of your valuable time.
NEXT: Learn more about the type of people I work with: Is This You?
---
It has truly been a life changing experience.
"The value Chiara brings to my life grows incrementally with each session. She has an uncanny ability to sort through my fragmented and jumbled thoughts to clarify what truly are my passions and prioritize them into reachable goals. I can be completely honest with her and she is always kind, supportive and patient, yet also gently persistent, pushing me past my distractions. It is a relief to throw everything on the table each week, knowing she can make sense of it all.
I always look forward to our sessions because I know, with each session, I am one step closer to achieving goals I never thought possible. Her techniques are varied and far-reaching with suggestions and exercises to work through for every procrastination and/or excuse I present. She has helped me identify and embrace skills and talents I didn't realize or had forgotten I had, future possibilities yet to be achieved and the steps to take to accomplish them. It has truly been a life changing experience."
Kathleen Tetrick
* Results can vary from person to person and no guarantee of any specific result is being made.